Opening Ceremony of the 196th Online Visits of the AUN-QA Program Assessment
On 25 January 2021 morning, the ASEAN University Network-Quality Assurance (AUN-QA) together with Ton Duc Thang University (TDTU) organized the Opening Ceremony for the online assessment of four undergraduate programs: English Language, Biotechnology, Applied Mathematics, and Accounting.
Representatives of AUN-QA attending the ceremony included: Dr. Choltis Dhirathiti, Executive Director of ASEAN University Network (AUN), AUN Council Members, Secretariat, and eight AUN-QA assessors.
Dr. Tran Trong Dao, TDTU Representative delivered the Welcome Speech. He greatly appreciated AUN-QA Standards which provide a sound basis for the comprehensive appraisal of our training programs, especially in relation to input-process-output standards, curriculum frameworks, lecturers, students, facilities, quality assurance tasks, and linkages with enterprises.
In 2019, TDTU had four programs successfully assessed and recognized by AUN-QA.
On behalf of AUN-QA and assessor team, Prof. Dr. Suzeini Binti Abd Halim, member of the AUN Council made opening remarks and thanked TDTU's leaders, academic staff, support staff, and students, especially four programs under this assessment. 
Prof. Dr. Suzeini Binti Abd Halim emphasized that the 196th online AUN-QA assessment would last from 25 January to 29 January 2021. AUN-QA assessors would work with TDTU and programs to help the University and programs be aware of their strengths, weaknesses and give recommendations for quality improvement of the programs.
Besides this assessment, TDTU will have other four programs assessed by AUN-QA at the end of September and early October 2021.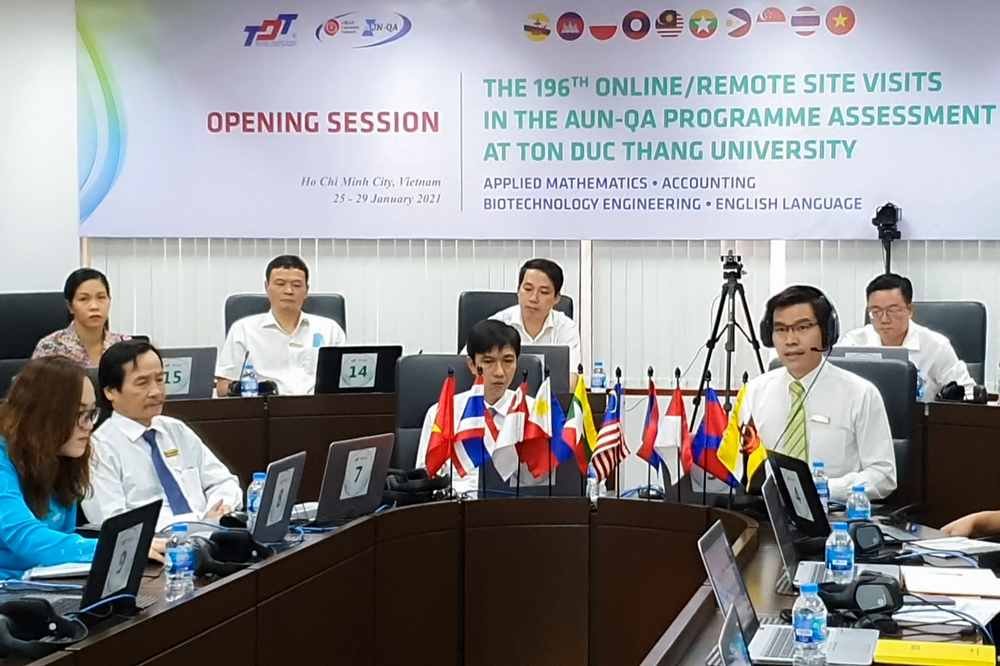 ​
TDTU leaders at the Opening Ceremony.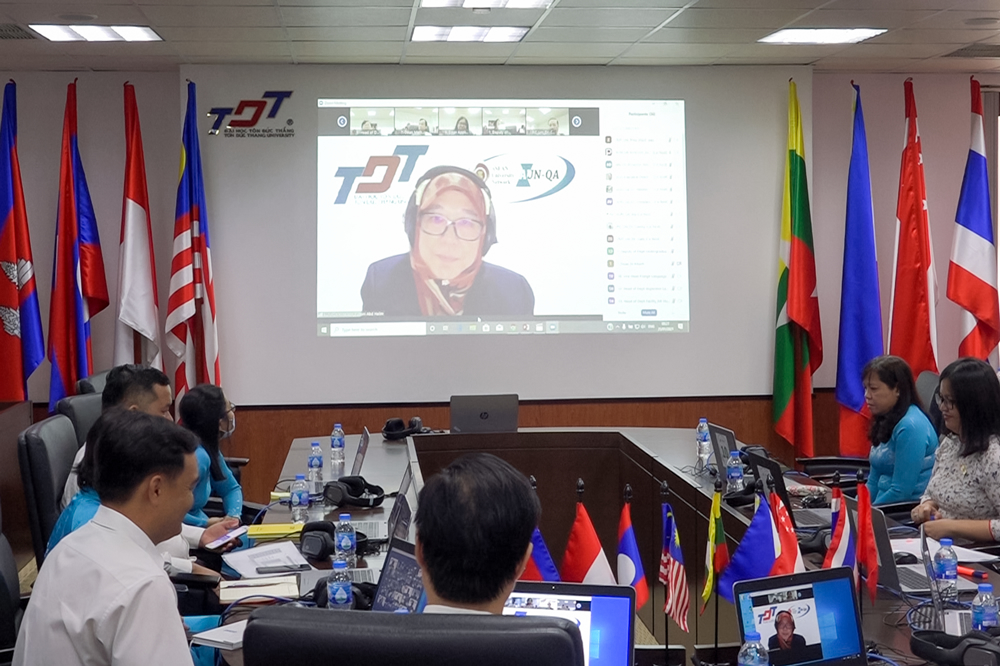 ​
AUN-QA representatives.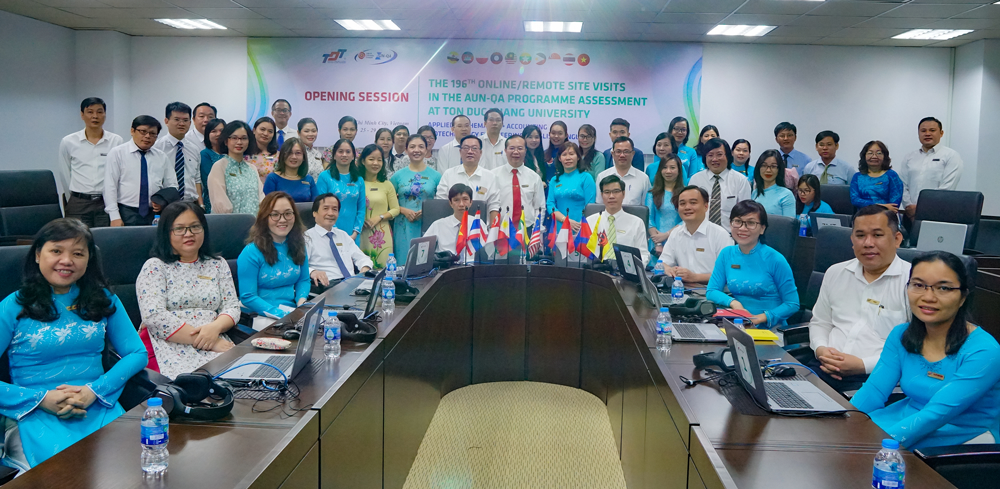 ​
TDTU team taking part in the assessment.