Ton Duc Thang University offers scholarships to international postgraduate students
During the enrollment period in August 2020, Ton Duc Thang University (TDTU) received 155 applications for postgraduate programs from 43 countries around the world. In this enrollment period, the candidates are mainly from the US, UK, Korea, Taiwan, the Philippines, India, China, Indonesia, Thailand, and Egypt.
Out of a total number of 18 master's programs and 6 doctoral programs, majors including Business Administration, Sociology, and Computational Science attract the most international applicants.
After the faculty-level selection round, 43 candidates were continued in the school-level selection round, accounting for 27.7% of the total number of applications for postgraduate programs.
To encourage foreign students to participate in the postgraduate program at TDTU, especially to attract students with excellent academic performance, high foreign language proficiency, and strong research potential, TDTU has granted 14 scholarships to 14 admitted students, including 14 master's scholarships (total value of more than 500 million VND), 3 doctoral scholarships (total value of more than 200 million VND) and 2 scholarships of preparatory Vietnamese program- master's level (total value of more than 50 million VND).
To receive TDTU's scholarships, the candidates are evaluated and decided by the Council according to the following criteria:
Graduating from universities listed in the prestigious university rankings such as THE, QS, ARWU, URAP.
GPA of over 3.6 (on a scale of 4.0) for the 100% scholarship; over 3.4 for the 50% scholarship; over 3.2 for the 25% scholarship.
International English certificate (IELTS> = 5.5 or TOEFL iBT> = 50)
Completing application profile
Research works (articles published in ISI/Scopus journals/conference proceedings) for doctoral students.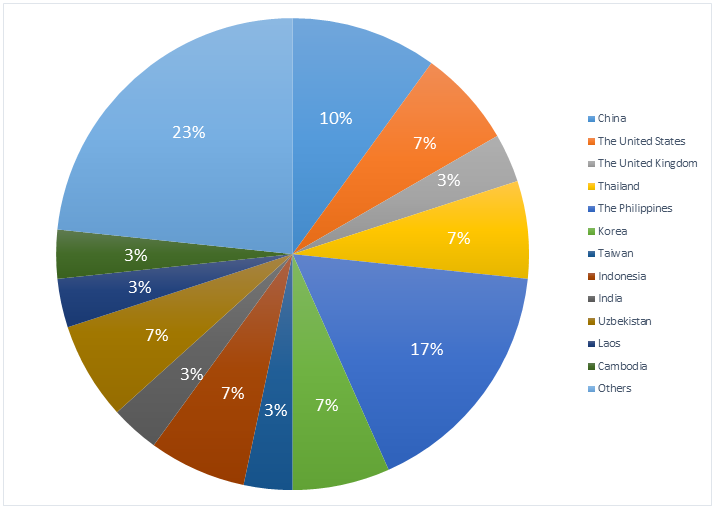 ​
Statistics on the nationality of international students enrolled in the 2020 Fall semester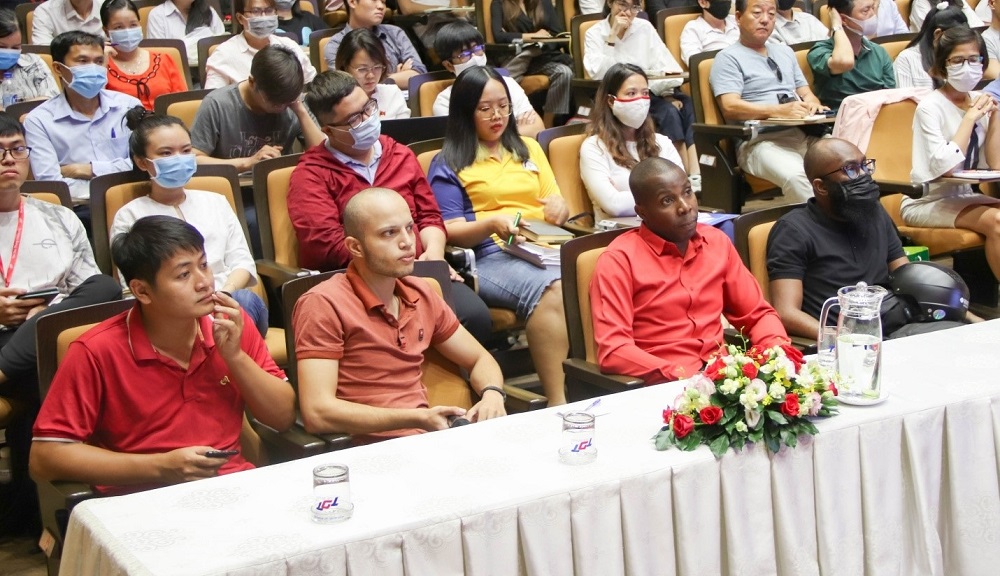 ​
International students at TDTU's 2020 Fall semester opening ceremony