PhD foreign student defends Literature Review Proposal
Babalola Olusola Emmanuel is a PhD candidate in the major of Civil Engineering of the Faculty Civil Engineering, TDTU. His research title, "Influencing factors on residual mechanical properties of normal strength concrete after elevated temperature – a review" for construction subject was instructed by prof. Tran Minh Tung and prof. Le Duc Hien.
At 10:00 am on March 19, 2021, at Room B106, Babalola Olusola Emmanuel defended the literature review proposal of his PhD dissertation with the evaluation and observation of faculty's professors and the school of graduate studies.
The following photos were taken at the proposal defense committee: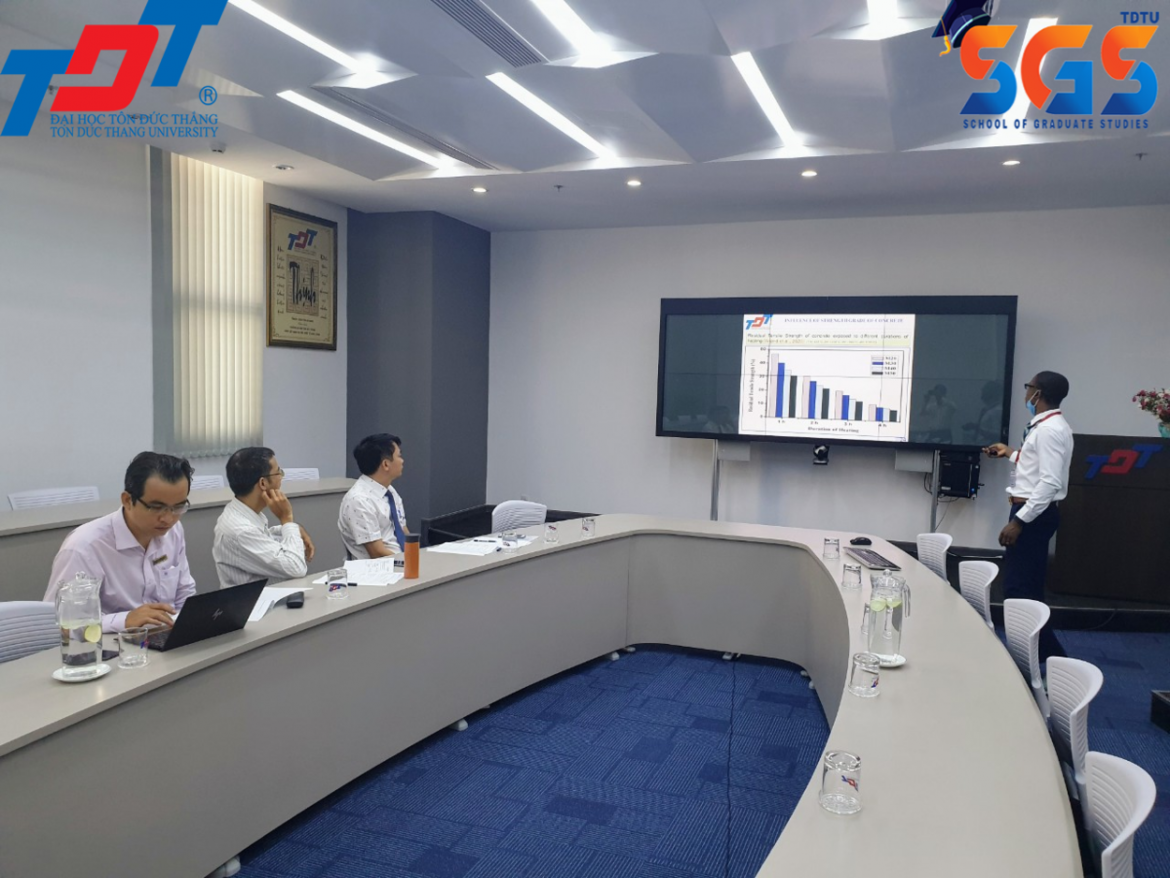 Babalola Olusola Emmanuel defending his Literature Review Proposal on March 19, 2021.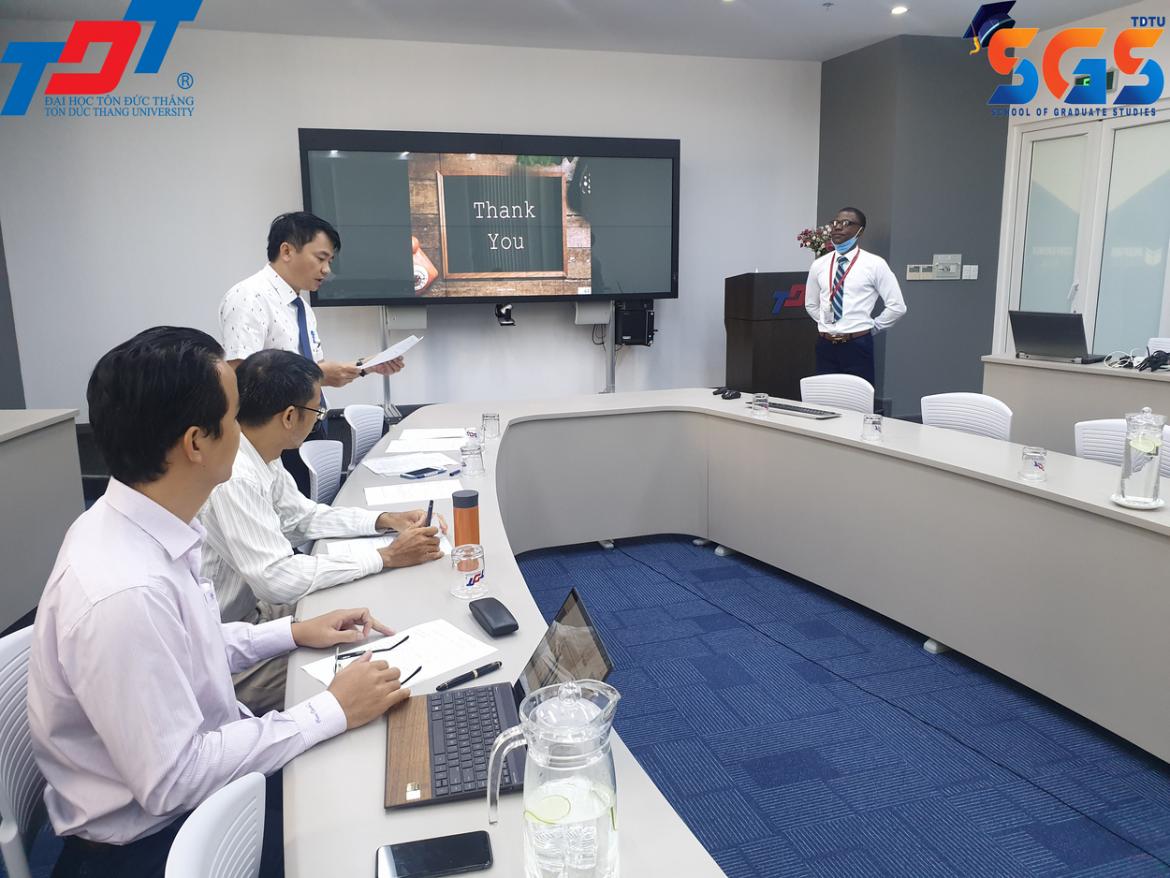 Professors of the faculty evaluating Babalola Olusola Emmanuel's proposal defense.