Exhibition of students' graduation projects of the Faculty of Electrical and Electronics Engineering
From March 15 to March 26, 2021, the Faculty of Electrical and Electronics Engineering of Ton Duc Thang University (TDTU) is organizing the 2nd exhibition of students' graduation projects of the academic year 2020-2021.
Out of a total of 150 graduation projects reported in this exhibition, the faculty has selected 60 best projects of all 03 bachelor programs to be displayed at Building C Lobby area.
The selected projects for the exhibition are those with good academic qualities as well as practical applicability, which are highly appreciated by the Council.
The models displayed here have attracted many students to come to see and learn. The rescue flight device created and programmed by TDTU students can fly to a height of 300 meters and is remotely controlled for rescue operations resembling the shape like that of a drone. Other models such as the product sorting system by color, an automatic drying system for agricultural products, a dynamic weighing system (weighing products while moving on the production line), floor cleaning robots, warehouse monitoring robots, automatic color mixing equipment, poultry food dosing equipment, etc. all exhibit the creators' creativity.
In addition to the experimental projects, the design projects of air conditioning systems, solar power systems, etc. are with high applicability, because most of these are attributed to businesses' demands and are produced at businesses' premises.
Many students visiting the exhibition said they admired the creativity shown in each product. This is also a source of inspiration and motivation for students in the next courses to strive in learning to achieve high results.
The exhibition is now on (by different programs) as follows:
- Electrical Engineering: March 15 – March 18, 2021
- Electronics and Telecommunications Engineering: March 19 - March 22, 2021
- Automation and Control Engineering: March 23 - March 26, 2021
In addition to the exhibition at the lobby area of building C, students can also visit Faculty of Electrical and Electronics Engineering's Facebook for information and vote for their favorites.
Some graduation project models at the exhibition: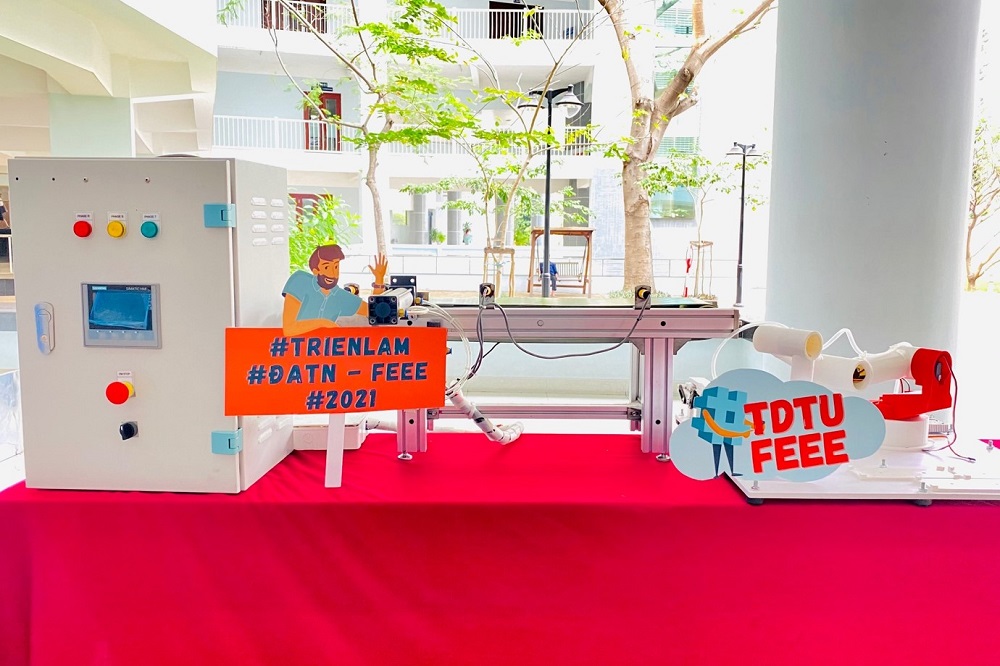 Dynamic weighing Equipment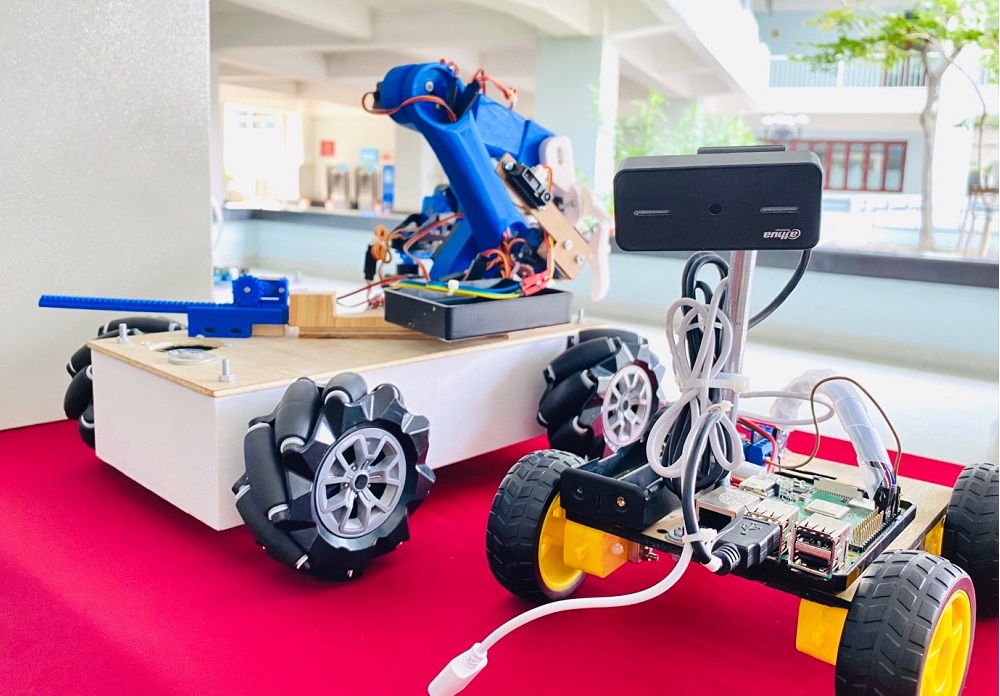 ​
Robots in warehouses and Navigation Robots using photo processing technology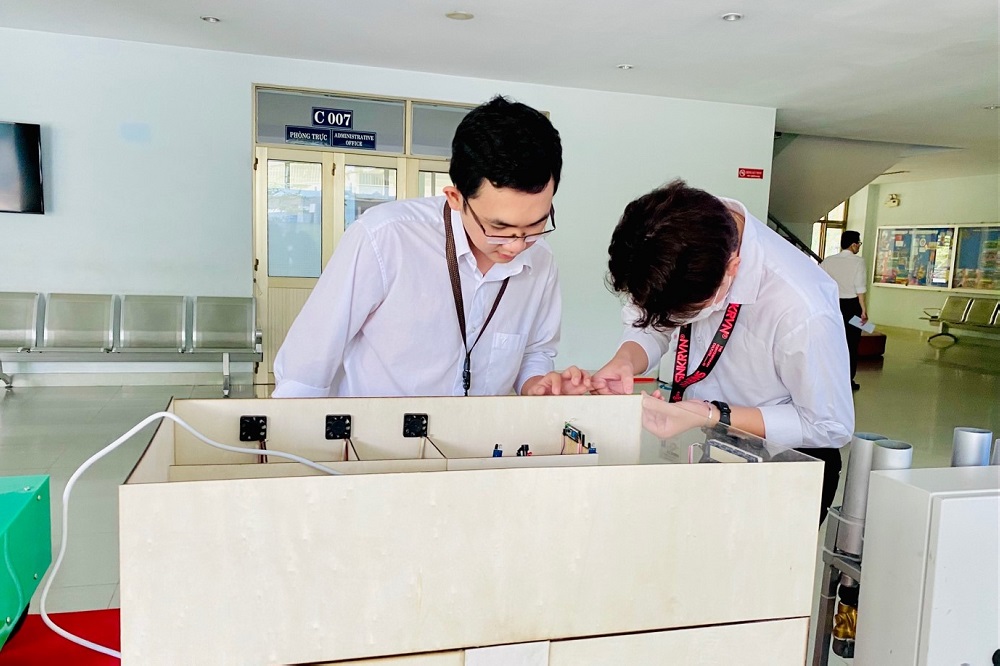 ​
Automatic Library Model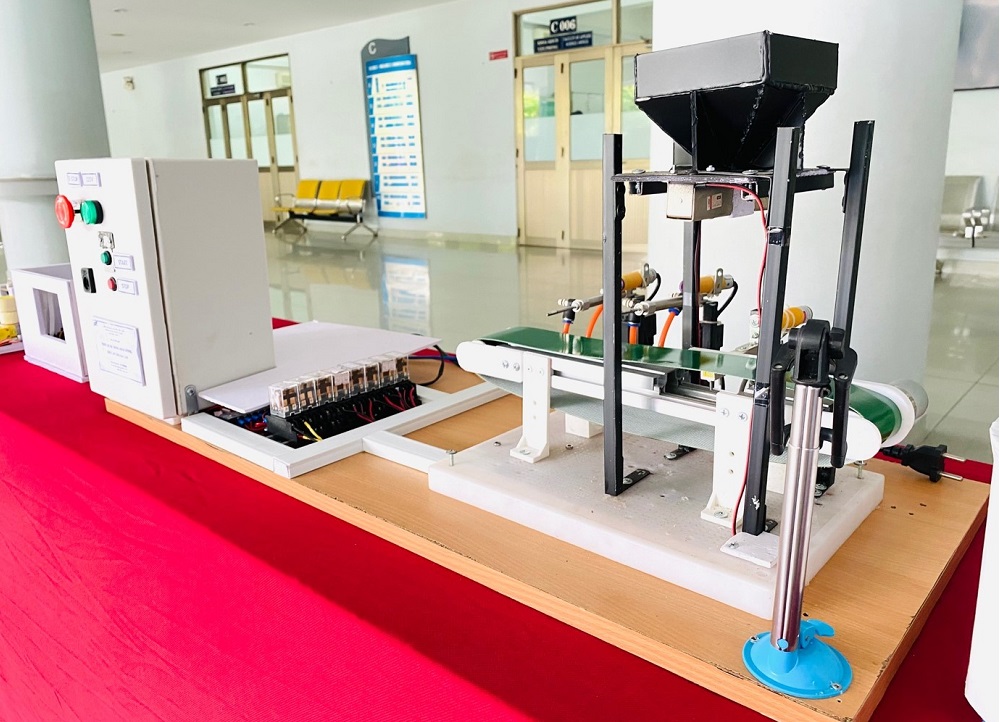 ​
Poultry Food Dosing System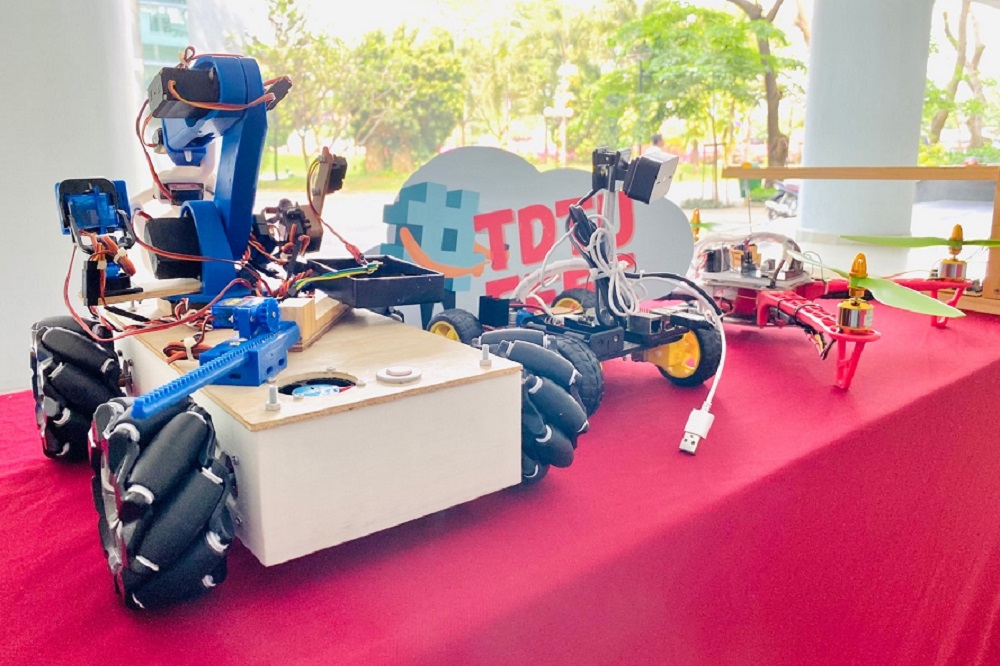 ​
Rescue Flying Device