Laos student enrolled to TDTU's master program with full Scholarship award in Spring semester 2021
On January 15, 2021, the School of Graduate Studies (SGS) had an interview with Tuetakoun Aphisith, a Laos student was offered full scholarship of the Master's Program in Civil Engineering in Spring semester 2021.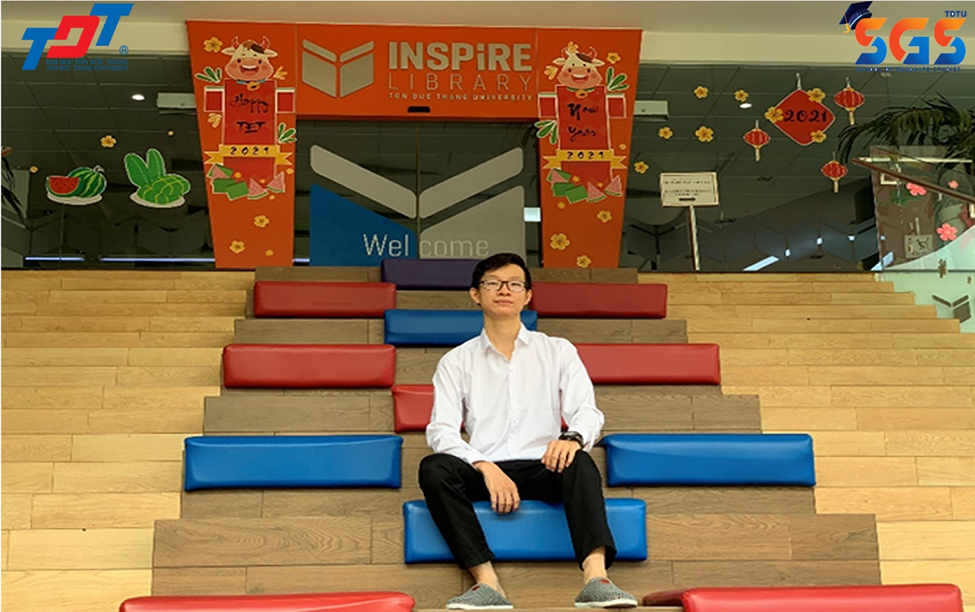 ​
Tuetakoun Aphisith studies at Ton Duc Thang University.
Hi Aphisith! Would you please share some information about yourself?
Hello everyone. I'm Tuetakoun Aphisith come from Champasak, Laos. I've graduated for bachelor dergee in major of civil engineering with honor result from September 2020. In the Spring semester admission 2021, I was offered full scholarship to the Master's program in Civil Engineering of Ton Duc Thang University (TDTU) which is taught in English.
Why do you choose TDTU is the place where you spend 4 years of university?
In 2016, Dr. Tran Trong Dao represented TDTU to visit several High Schools in Laos, including my school – Phonxay High School. In addition to visiting and exchanging, TDTU also offered 3 full scholarships to each local schools. These are given for students who have excellent achievements. Fortunately, I was one of those students who was rewarded that valuable scholarship and started my four-year journey at TDTU.
Would you please share your personal experiences during four years studying at TDTU?
My bachelor's major in Civil Engineering has applied to the TOP 100 educational programs of the best universities in the world. The lecturers also supported me a great deal of meaningful lessons in the learning process. Moreover, the advanced and modern facilities of TDTU always create favorable conditions for students for studying researching. Besides, I usually go to the Inspire Library for my research activities. It is not only help me to enhance my knowledge but also inspire my researching abilities. The library provides plenty of useful documents for students and numerous seminar articles about my major that are worthwhile to research.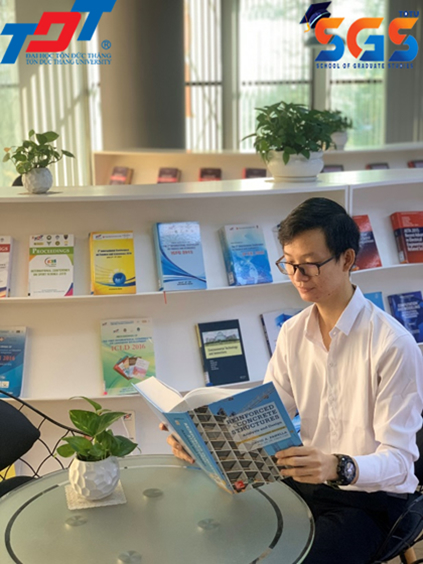 ​
Tuetakoun Aphisith reads books at the library.
Besides study in class, I also participated in various seminars about scientific research organized by TDTU, such as "International Conference on Sustainable Development of Civil Urban and Transportation Engineering" (CUTE) held at TDTU in 2018.  These meetings help me to gain lots of beneficial knowledge for my major as well as applying to reality. Furthermore, in the University program, I was engaged in three-month graduated internship and had practical experience of construction supervision at a kindergarten in Tan Binh district. In addition to the learning activities, I also participated in musical and arts activities such as pianoing, singing, and dancing as well as took part in the school's entertainment competition in 2018.
Besides your study experiences, what are your experiences living in Vietnam?
Because the full scholarship includes the dorm fee, I could save my living expenses in Vietnam. TDTU is extremely caring when they arranged for me to stay with Lao and Vietnamese friends. My Vietnamese friends helped me to improve my Vietnamese learning process, and I didn't feel homesick anymore. Furthermore, TDTU equips pianos at each hall, so I could play to relax after stressful class hours.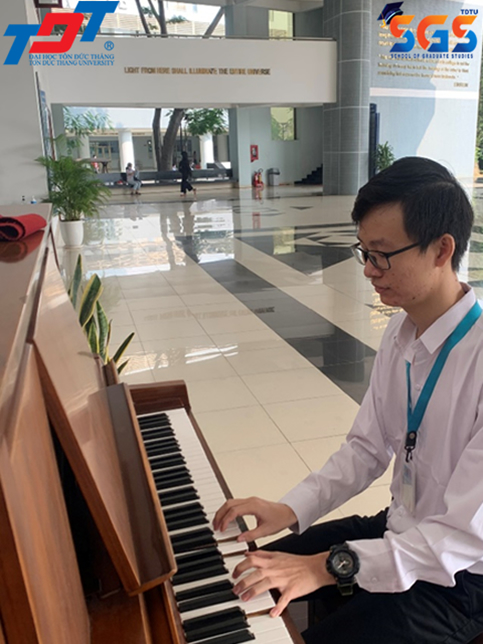 ​
Tuetakoun Aphisith practices playing piano on campus.
Why do you want to continue studying for a Master's Program? Does the school have any supports for alumni like you?
I am really interested in major of civil engineering and I wish to enhance my specialized knowledge, as well as to expand future career opportunities in order to support my country after graduation. TDTU supports alumni very well, especially in Lao students. I am glad to receive a full scholarship to facilitate my dream of studying Master's Program in Civil Engineering. The full scholarship covers 100% tuition, dormitory fees, and studying Vietnamese language fee, which will be supportive during my further master studying in Vietnam.
Finally, I want to share about my biggest dream which is going on studying for a PhD Program in Japan because I have a passion for Japanese language, and Japan's architecture as well. Therefore, my priority goal is completing the master's program at TDTU to have a strong background in my major and scientific research skills for conquering the next doctoral studies.
Thanks to Tuetakoun Aphisith for spending your time to share with SGS!