Filipino student enrolled to TDTU's Master program with Scholarship award in Spring Semester 2021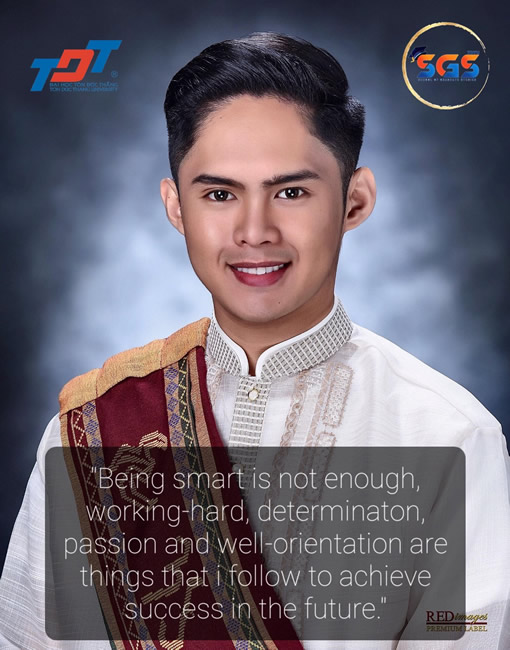 ​
Steven Von Cuevas with his signature in life.
In this Spring Semester 2021, it is a great honor to grant a scholarship to Mr. Steven Von Cuevas for Master's program degree. Mr. Steven graduated from the University of the Philippines which is ranked at 396 in QS Global World University Ranking 2021 and had experience in working as a hotel concierge at The Peninsula Manila for 2 years. He also taught English online on the weekends, 1-year experience in Vietnamese public schools and language center as well as teaching communication and English business in Vinmec.
He chooses Ton Duc Thang University as a great destination and really passionate about the curriculum of the Master's program in Sports management. On receiving the scholarship, he just jumped and felt so happy because of his hard-working time, and his effort got deserving.
During the pandemic, he has focused himself, especially on what he likes: running, riding a bicycle 10km per day. He said: "I want to be a part-time lecturer or professor in university". He had many different tours outside the university and city, studied social culture and economic impact to widen his social knowledge as well as useful soft skills when he moves to another country. When being asked about his future, he shared he would like to contribute not only to the Philippines but also to Viet Nam. Studying in the Philippines is really good but not comparative enough, he wants to conquer more challenges and set further goals in a quite new environment. He strongly believes that studying at Ton Duc Thang University is a great experience and hopes that after the corona pandemic he can arrive in Viet Nam soon to continue his career path.