South Korean student graduated Master in Business Administration with highly evaluated thesis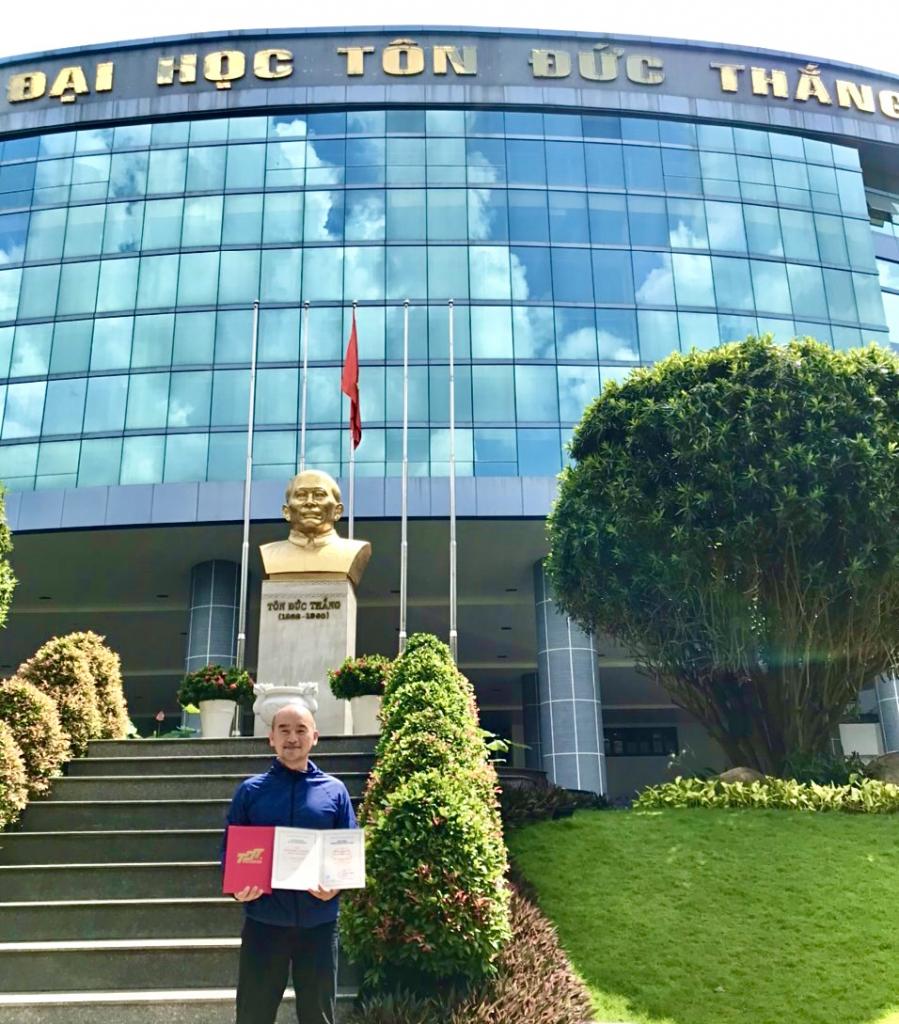 Choy Reun Ho Peter in Tan Phong Campus of Ton Duc Thang University
Choy Reun Ho Peter is one of many international students who chose to pursue their Master's Degree at Ton Duc Thang University. After two years, he finished his study with remarkable success and a highly evaluated thesis. Although Vietnam is a South-East country that is usually underrated in academic training and research, the valuable support, pioneering attitude, and professionalism of professors and lecturers at Ton Duc Thang University had made a vital contribution to his learning process. He was provided with not an only up-to-date international verified graduate program, but also many chances to take part in extracurricular activities and internships with leading companies which undoubtedly ensure the improvement in his academic knowledge and practical skills. Resources from Ton Duc Thang University's Institutions as well as our library - one of the most modern universities in Vietnam with international standard facilities, materials, and technology have also benefited him during his research.
The thesis that Choy conducted titled "A model of transformational leadership and its application to Lavifood company" received an 8.0 out of 10.0. His research could help managers, especially Korean employers to understand the effect of leading style on employees. Differences between Korean and Vietnamese culture, mindset, and work attitude were not obstacles but rather interesting aspects that attracted him and inspired his final report.
With a great academic result, his future career would be wider than it had been. Two years with Ton Duc Thang University helped him to enhance his knowledge and skills in Business Administration. Moreover, that was a long but effective training for Choy to work in an international environment and adapt to a different culture.